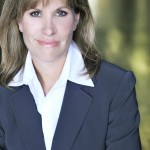 POKER GIRLS has been nominated for a 2011 Best Drama Program award at the prestigious BANFF WORLD MEDIA FESTIVAL. The Season 2 premiere guest starring JUDY NORTON has been garnering tremendous attention to this up and coming new web series.
Read More »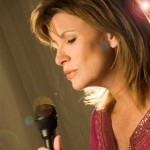 Spotlight Cabaret will share its final evening at Cafe Metropol on Saturday, June 11 ~ 7:00pm - 10:30pm In a "Back to Basics" night of song - Judy will be featured performing two classic numbers. View Spotlight Cabaret's most viewed video of Judy Norton's performance of "How Did We Come To This" http://www.youtube.com/watch?v=3Ueket-QiVo
Read More »
Judy will be joining a stellar group of singers for this entertaining evening of music celebrating the Rat Pack era. CABARET DES ARTISTES - Retro Cafe celebrating the Rat Pack era... Enjoy performances by Broadway Singers, Cabaret Singers and up-and-coming artists Thursday, APRIL 14th at 8pm
Read More »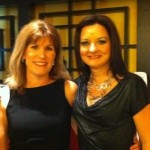 The Season 2 premiere episode of Poker Girls - "Life is Slippery... here, take my hand." guest starring Judy Norton is now online! You can view the episode at http://www.pokergirls-series.com Poker Girls is produced by SkyeLove Pictures and has been nominated for the D Media Chrysalis Award 2011 in the UK by BAFTA.
Read More »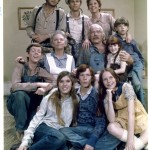 March 26 & 27, Judy will be at the Hollywood Celebrity show in Chicago. She will join such stars as Ernest Borgnine, Bruce Dern, Elliot Gould, Lesley Ann Warren and fellow Waltons star Mary McDonough.
Read More »
Saturday evening March 12 the Golden Age Theater in Hollywood will present WHEN GILHOOLY WAS IN FLOWER with an opening musical performance by Judy Norton. For tickets, address, show times and additional information go to www.goldenagetheater.com
Read More »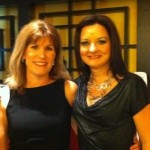 The season 2 trailer for Poker Girls is now available for viewing! See the exciting new look of this edgy web series. Various behind the scenes photos can be seen on the Poker Girls Facebook page as well as on their website at pokergirls-series.com
Read More »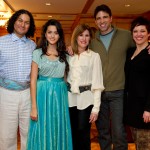 Judy will be performing Saturday Feb. 12 in L. Ron Hubbard's adventure story Sky Devil. Judy both narrates and directs this performance. For more information go to their website at www.goldenagetheater.com
Read More »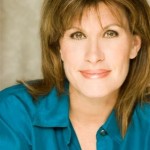 Judy will be heading to Calgary to guest star in the Season 2 premiere of POKER GIRLS. Expect to see more of her character "Sophia" to appear as the season progresses. Check out their website at pokergirls-series.com
Read More »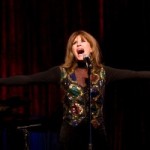 Broadway World: "...a stellar show with a true night club star ... a versatile singer with a terrific range...and a warm and engaging performer. Gifted and experienced, Norton is a consummate artist whose selection of songs were guaranteed to entertain her appreciative theatrical audience, which they did in spades." -- Don Grigware
Read More »