Judy Norton has been brought on board to write and direct several episdoes of the new TV series bLUFF from Creator/Exec Producer Jewelle Colwell for Skylove Pictures. This detective drama is a spin off from the previously titled web-series Poker Girls. Judy will recur in the role of Judge Sophia Wyndom a character originated in the pilot show.
Read More »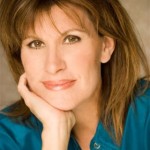 A CHORUS LINE, the smash Broadway musical will be playing at the MCL Grand Theater in Lewisville, Texas. This latest production from TEXAS FAMILY MUSICALS will be directed by JUDY NORTON.
Read More »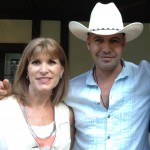 The feature film FINDING HARMONY, written by Judy Norton, has wrapped filming in Muscle Shoals, Alabama. The film, directed by Dagen Merrill, stars Billy Zane, Alison Eastwood, Barry Corbin, Ed Bruce, William Shockley and Judy Norton.
Read More »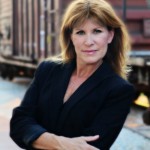 Principle photography wrapped in April on the latest teen thriller from director David DeCoteau. HANSEL & GRETEL - WITCH SLAYERS, is a dark, new twist on the old fairy tale. Judy Norton signed on to play Allyson, the affluent, adoptive mom to twins Ella and Jonah.
Read More »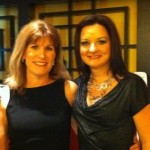 Judy Norton back on Canadian TV. POKER GIRLS Creator, Jewelle Colwell, has made a deal with Shaw Cable in Canada to air Poker Girls on their network.
Read More »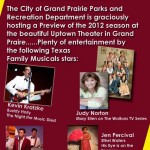 March 15, 2012 - at the Uptown Theatre in Grand Prairie - Texas Family Musicals will preivew their 2012 season with a fabulous evening of music. The evening will feature Texas Family Musicals stars: JUDY NORTON (the Waltons), KEVIN KRATZKE (Buddy Holly, Night the Music Died), JEN PERCIVAL (Ethel Waters, Big River), CHRIS TRIMBOLI (Richie Valens - Night the Music Died) Judy Norton serves as an Artistic Advisor and frequent director for Texas Family Musicals. Past productions have included: Hello Dolly, Annie Get Your Gun, Sunshine Boys, and Swinging With the Stars. This season Judy will be directing productions of A Chorus Line and Rocky Mountain High - a tribute to John Denver.
Read More »
Poker Girls Web Series from Skyelove Pictures has been chosen for screening at the Hollyweb Web Series Festival 2012. Season Two premiere with guest star JUDY NORTON will be featured during the March 30th screenings. Creator/Producer Jewelle Colwell will be flying in from Calgary to attend the festival and awards ceremony.
Read More »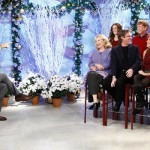 Watch the cast of The Waltons as they talk with Matt Lauer on the TODAY show. http://www.youtube.com/watch?v=feqfsbnlKuQ
Read More »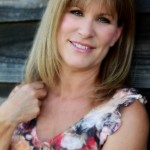 Who's on Deck host Leah Guy will interview Judy during her trip to New York celebrating the 40th Anniversary of The Homecoming.  Who's on Deck is a regional cable tv show originating in the New Jersey area.  Judy will talk about her days with The Waltons as well as her various upcoming projects.
Celebrating the 40th Anniversary of The Homecoming – which served as the pilot for the long running series The Waltons – Judy will join fellow cast members as  guests on NBC's Today Show Friday December 2.  Tune in during the 8:00 hour!