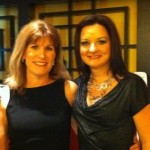 Judy Norton back on Canadian TV. POKER GIRLS Creator, Jewelle Colwell, has made a deal with Shaw Cable in Canada to air Poker Girls on their network.
Read More »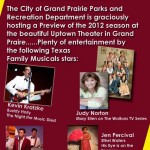 March 15, 2012 - at the Uptown Theatre in Grand Prairie - Texas Family Musicals will preivew their 2012 season with a fabulous evening of music. The evening will feature Texas Family Musicals stars: JUDY NORTON (the Waltons), KEVIN KRATZKE (Buddy Holly, Night the Music Died), JEN PERCIVAL (Ethel Waters, Big River), CHRIS TRIMBOLI (Richie Valens - Night the Music Died) Judy Norton serves as an Artistic Advisor and frequent director for Texas Family Musicals. Past productions have included: Hello Dolly, Annie Get Your Gun, Sunshine Boys, and Swinging With the Stars. This season Judy will be directing productions of A Chorus Line and Rocky Mountain High - a tribute to John Denver.
Read More »
Poker Girls Web Series from Skyelove Pictures has been chosen for screening at the Hollyweb Web Series Festival 2012. Season Two premiere with guest star JUDY NORTON will be featured during the March 30th screenings. Creator/Producer Jewelle Colwell will be flying in from Calgary to attend the festival and awards ceremony.
Read More »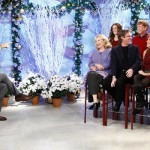 Watch the cast of The Waltons as they talk with Matt Lauer on the TODAY show. http://www.youtube.com/watch?v=feqfsbnlKuQ
Read More »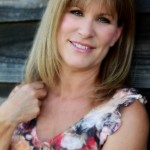 Who's on Deck host Leah Guy will interview Judy during her trip to New York celebrating the 40th Anniversary of The Homecoming.  Who's on Deck is a regional cable tv show originating in the New Jersey area.  Judy will talk about her days with The Waltons as well as her various upcoming projects.
Celebrating the 40th Anniversary of The Homecoming – which served as the pilot for the long running series The Waltons – Judy will join fellow cast members as  guests on NBC's Today Show Friday December 2.  Tune in during the 8:00 hour!
Judy has been set to host THANK YOU FOR THE MUSIC 2 on Sunday, Sept 25 6pm - 9pm An all star cast of Broadway veterans will sing selections from hit musicals followed by the dynamic Swing Dames with music of the Andrews Sisters. For tickets and information go to: www.supportTFN.org
Read More »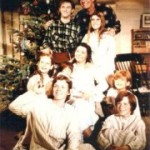 Judy will be joining many of her fellow Walton cast mates for a special 40 anniversary screening of THE HOMECOMING. Cast members currently schedule to attend include Richard Thomas, Judy Norton, Jon Walmsley, Mary McDonough, Eric Scott, David Harper, Kami Cotler and special guest Michael Learned. The screening will be Friday, December 2nd - 7:00pm - 11:30pm - at the Loew's Jersey Theatre at 54 Journal Street, Jersey City, New Jersey Tickets are $20 (prepaid) and can be purchased via Paypal at - thehomecoming40@yahoo.com
Read More »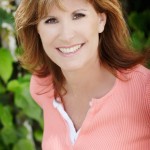 Judy has been brought on board to direct productions of ANNIE GET YOUR GUN and HELLO DOLLY for Texas Family Musicals. Two classic musicals that Judy has starred in, this marks the first time she will be at the helm. The shows will play at the Granbury Opera House and the MCL Grand Theatre in Lewisville. For show dates and ticket information go to www.texasfamilymusicals.com
Read More »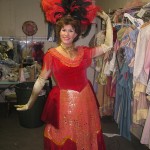 This summer, Judy will once again star as Dolly in the classic musical hit "Hello Dolly". This will mark the third outing for Judy in this iconic role. Hello Dolly will play in Texas at the historic Granbury Opera House in Granbury, and the MCL Grand Theatre in Lewisville.
Read More »