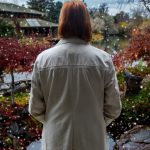 "INCLUSION CRITERIA" starring JUDY NORTON will receive its LA Premiere at Arena Cinelounge from April 13 - 19 For more informations and tickets go to: http://www.arenascreen.com/event/inclusion-criteria
Read More »
Judy Norton joins - The Classic TV Stars Cruise hosted by Barry Williams is your chance to meet and interact with your favorite childhood idols. We are bringing the world of classic television to life on the modern Celebrity Silhouette. Set sail for seven days of meet & greets, cocktail parties, and endless entertainment.  Book with PROMO CODE:  JUDY NORTON for special savings! Cruise to Grand Cayman,  Costa Maya,  Cozumel          https://classictvstarscruise.com
Read More »
SWING DAMES presents SUMMER SWING NIGHTS @ the ADM Headlining Special Guests: From "The Walton's" Judy Norton – July 28. Put on your dancing shoes and turn back the clock to the Big Band sounds of the 1930s and 40s. Featuring Swing Dames with their 7-piece Big Band, special guests and your host, Rob Pope, set at the historic Automobile Driving Museum in El Segundo.
Read More »
Powerhouse actress Judy Norton 'The Waltons' stars in a brilliant film, 'Inclusion Criteria' debuting in April. - Tommy Lightfoot Garrett - Highlight Hollywood
Read More »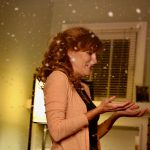 INCLUSION CRITERIA, a feature film starring Judy Norton is gearing up for a screening spring of 2017. This psychological thriller from director Josh Hodgins, also stars Ra Hanna (OZ), Lauri Hendler (Gimme a Break), Richard Anderson, Marlene Hamerling, Jewelle Colwell, and Vanessa Leigh. View the movie trailer: https://www.youtube.com/watch?v=aorFmsggXak
Read More »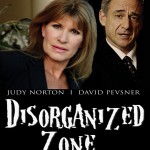 Nandar Entertainment has released the complete Season One of Disorganized Zone on DVD. It can be purchased at various stores online until the release of the DVD in stores like Walmart, Amazon Prime, Barnes & Noble, Best Buy, and others. Here is the press release from Nandar Pictures
Read More »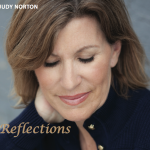 A collection of standards and songs from Broadway - Judy's newest CD - "Reflections" - a live recording of her one woman show is now ready for Pre-order and will be fully completed in August.
Read More »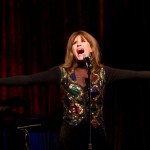 Don Most "Sings and Swings" at Rockwell Stage and Restaurant April 9th with Special Guest Judy Norton.
Donny Most, best known as Ralph Malph from the long running hit television show Happy Days, and his 7 piece band, bring the songs of Sinatra, Darin, Martin, and more to life through his interpretations and creative arrangements. The wing era and 50's cool are fused together inane very unique show as Donny shares stories from Happy Days and beyond.
Judy Norton returns to the Rockwell after her successful one woman concert in January.  She and Don reunite after having starred together last Spring in Judy's 2 person play "Moments Remembered".
For tickets and information go to: http://rockwell-la.com/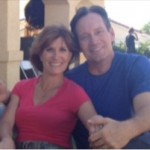 SPARROWS: NESTING – an inspirational family film from Nandar Entertainment, recently wrapped up filming in Los Angeles. Judy joins the cast starring Christopher Atkins, Kevin Sorbo, John Savage and James Duval. Sparrows: Nesting will be released in 2015 and will serve as the two part opener for the series: SPARROWS which is expected to begin production next year. http://www.imdb.com/title/tt4181400/?ref_=nm_flmg_act_3
Read More »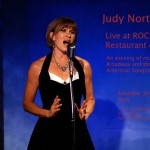 January 3, 2015 - Judy will be headlining with her one-woman concert at the Rockwell Restaurant and Bar in Hollywood, CA. The concert will feature songs from Broadway and the Great American Songbook. Ticket information to follow shortly.
Read More »