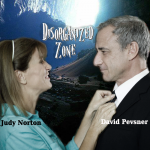 DISORGANIZED ZONE - a new web series - is a parody of the Twilight Zone, that takes individuals through another dimension; an excursion into another precinct where boundaries are limited only by that of the mind's eye. And, when living the illusion that everything is fine, evidence may show otherwise, as people discover when they step over into their Disorganized Zone. Stars DAVID PEVSNER and JUDY NORTON. For series information and upcoming air dates go to: http://disorganizedzone.com
Read More »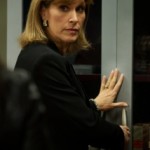 BLUFF premiered August 23rd on the Venture Channel. It can be accessed in many countries via a ROKU streaming device. Also available on Zowee TV. Bluff is a character driven cop show with strong female leads including JUDY NORTON who plays Judge Sophia Wyndom.
Read More »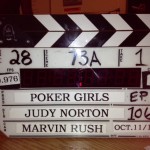 BLUFF has been nominated for "BEST DRAMA SERIES" at the AMPIA awards!! Other nominees include the hit AMC series HELL ON WHEELS, and local Alberta favorite, HEARTLAND.
Read More »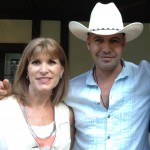 The feature film FINDING HARMONY, written by Judy Norton, has wrapped filming in Muscle Shoals, Alabama. The film, directed by Dagen Merrill, stars Billy Zane, Alison Eastwood, Barry Corbin, Ed Bruce, William Shockley and Judy Norton.
Read More »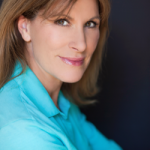 I've finally joined the 21st century and am doing my best to embrace the various modes of social media. I realize that all these avenues allow me to be more in contact with the people who have supported The Waltons and my other film and TV projects over the years. So, if you are also on Twitter, come join me. I look forward to hearing from you! @thejudynorton
Read More »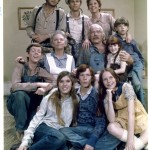 The cast of the Emmy award winning series THE WALTONS will be reunited on GOOD MORNING AMERICA Friday morning OCT. 18. Their appearance will coincide with the release of the ENTERTAINMENT WEEKLY publication featuring a cast photo spread and article about the actors and the series.
Read More »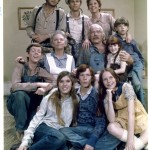 The cast of The Waltons will be the subject of a joint venture between Entertainment Weekly magazine and Good Morning America. The cast will be gathering September 3rd at the Warner Bros Ranch to shoot a reunion photo for EW. This will be followed by an interview for GMA.
Read More »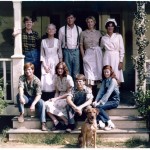 The Waltons Friendship Society in the UK has created a new website to share information about the cast and creator Earl Hamner. Fans of the show can learn more about each cast member, enter contests for special Walton gifts, and share their own comments about the show. Check it out at www.waltonsfriendshipsociety.com
Read More »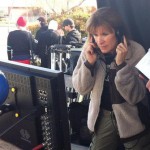 El Gato Rojo Productions has tagged Judy Norton to direct their upcoming feature film, BODINE. A supernatural family drama, BODINE follows the story of young Madison Connors and Bodine, a big scary looking dog, who serves as a guardian angel protecting young children from harm. Production is tentatively slated to begin spring of 2014.
Read More »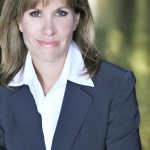 Summer 2013, Judy will return to TEXAS FAMILY MUSICALS to direct two musicals. RED SKELTON'S AMERICAN WAY - a musical variety show featuring the comic genius of Red Skelton along with a rousing selection of song and dance numbers. ALL SHOOK UP - the Broadway hit from writer Joe DiPietro and inspired by Shakespeare's Twelfth Night and the music of ELVIS PRESLEY. For more information, tickets and show times go to: www.texasfamilymusicals.com
Read More »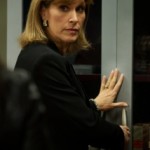 Hansel & Gretel - Witch Slayers has completed filming and is in final preparations for release in 2013. This teen action/ sci-fi movie from prolific director David DeCoteau features Judy Norton in a lovely cameo as the adoptive mom of twin teens, Jonah and Ella (played by real life siblings Booboo and Fivel Stewart) Produced by Rapid Heart Pictures, written by Jeffrey Schenck it also stars Eric Roberts and Vanessa Angel.
Read More »