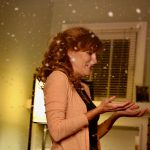 INCLUSION CRITERIA, a feature film starring Judy Norton is gearing up for a screening spring of 2017. This psychological thriller from director Josh Hodgins, also stars Ra Hanna (OZ), Lauri Hendler (Gimme a Break), Richard Anderson, Marlene Hamerling, Jewelle Colwell, and Vanessa Leigh. View the movie trailer: https://www.youtube.com/watch?v=aorFmsggXak
Read More »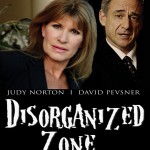 Nandar Entertainment has released the complete Season One of Disorganized Zone on DVD. It can be purchased at various stores online until the release of the DVD in stores like Walmart, Amazon Prime, Barnes & Noble, Best Buy, and others. Here is the press release from Nandar Pictures
Read More »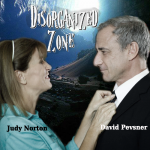 DISORGANIZED ZONE debut episode is now available. https://www.vulcantv.ca/en/channel/network-series/c/disorganized-zone-episode-s1-01-universe-two Judy Norton (The Waltons) co-produces with Creator Cyndi Seidler. Norton and Seidler also write and direct this SciFy comedy/drama which spoofs Twilight Zone in the world of a Professional Organizer - played by Judy Norton.
Read More »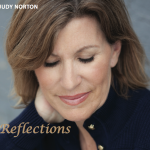 A collection of standards and songs from Broadway - Judy's newest CD - "Reflections" - a live recording of her one woman show is now ready for Pre-order and will be fully completed in August.
Read More »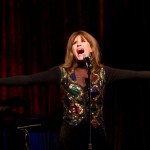 Don Most "Sings and Swings" at Rockwell Stage and Restaurant April 9th with Special Guest Judy Norton.
Donny Most, best known as Ralph Malph from the long running hit television show Happy Days, and his 7 piece band, bring the songs of Sinatra, Darin, Martin, and more to life through his interpretations and creative arrangements. The wing era and 50's cool are fused together inane very unique show as Donny shares stories from Happy Days and beyond.
Judy Norton returns to the Rockwell after her successful one woman concert in January.  She and Don reunite after having starred together last Spring in Judy's 2 person play "Moments Remembered".
For tickets and information go to: http://rockwell-la.com/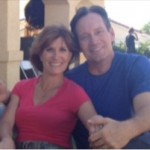 SPARROWS: NESTING – an inspirational family film from Nandar Entertainment, recently wrapped up filming in Los Angeles. Judy joins the cast starring Christopher Atkins, Kevin Sorbo, John Savage and James Duval. Sparrows: Nesting will be released in 2015 and will serve as the two part opener for the series: SPARROWS which is expected to begin production next year. http://www.imdb.com/title/tt4181400/?ref_=nm_flmg_act_3
Read More »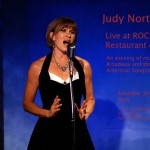 January 3, 2015 - Judy will be headlining with her one-woman concert at the Rockwell Restaurant and Bar in Hollywood, CA. The concert will feature songs from Broadway and the Great American Songbook. Ticket information to follow shortly.
Read More »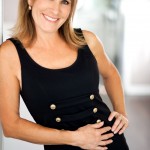 THE REEL DEAL is a multi-platform reality TV show where Celebrity actors, directors and athletes will mentor teams of aspiring actors, directors, writers and composers. The Celebrity mentors will lead their team through an intense one-week of filming Academy-worthy shorts, all while under competitive pressure to finish first and best! The Reel Deal producers have announced the addition of JUDY NORTON as one of the Celebrity mentors along with prolific Oscar nominated actor Eric Roberts, Star Trek alumni actor/director Tim Russ, actress Holly Fields, Dustin Diamond of Saved by the Bell fame, and World Kick Boxing Champion turned actor/producer Don "The Dragon" Wilson. The show will be hosted by Baywatch heartcthrob David Chokachi. Executive Produced by Adryenn Ashley through 21st Century Pictures Group. Check out the series at: www.thereeldeal.tv and see the press release at: http://thereeldeal.tv/press-releases/anticipated-reality-tv-show-the-reel-deal-announces-season-1-celebrity-cast/
Read More »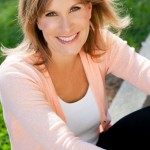 Don Most, who audiences will remember as Ralph Malph on the long running TV series HAPPY DAYS, will be joining Judy Norton for the premiere production of MOMENTS REMEMBERED March 21 and 22 in Texas. MOMENTS REMEMBERED - a play by Judy Norton and directed by Sam DiRosa follows the lives of Daniel and Lily Grant as they reflect upon their long marriage, their children, careers and all the highs a lows of their lives together. Produced by Texas Family Musicals - for tickets and information go to: www.texasfamilymusicals.com
Read More »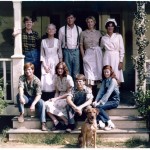 Ralph Waite was the iconic American father. He will be remembered for a career that spanned over 40 years highlighted by his portrayal of my TV father "John Walton". He was a co-worker, a friend, and the best TV Dad I could have asked for. I will miss him.
Read More »