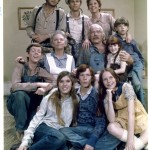 The cast of the Emmy award winning series THE WALTONS will be reunited on GOOD MORNING AMERICA Friday morning OCT. 18. Their appearance will coincide with the release of the ENTERTAINMENT WEEKLY publication featuring a cast photo spread and article about the actors and the series.
Read More »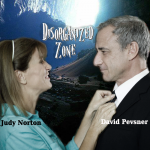 DISORGANIZED ZONE - a new web series - is a parody of the Twilight Zone, that takes individuals through another dimension; an excursion into another precinct where boundaries are limited only by that of the mind's eye. And, when living the illusion that everything is fine, evidence may show otherwise, as people discover when they step over into their Disorganized Zone. Stars DAVID PEVSNER and JUDY NORTON. For series information and upcoming air dates go to: http://disorganizedzone.com
Read More »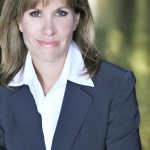 Summer 2013, Judy will return to TEXAS FAMILY MUSICALS to direct two musicals. RED SKELTON'S AMERICAN WAY - a musical variety show featuring the comic genius of Red Skelton along with a rousing selection of song and dance numbers. ALL SHOOK UP - the Broadway hit from writer Joe DiPietro and inspired by Shakespeare's Twelfth Night and the music of ELVIS PRESLEY. For more information, tickets and show times go to: www.texasfamilymusicals.com
Read More »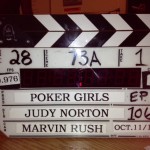 BLUFF has been nominated for "BEST DRAMA SERIES" at the AMPIA awards!! Other nominees include the hit AMC series HELL ON WHEELS, and local Alberta favorite, HEARTLAND.
Read More »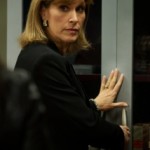 Hansel & Gretel - Witch Slayers has completed filming and is in final preparations for release in 2013. This teen action/ sci-fi movie from prolific director David DeCoteau features Judy Norton in a lovely cameo as the adoptive mom of twin teens, Jonah and Ella (played by real life siblings Booboo and Fivel Stewart) Produced by Rapid Heart Pictures, written by Jeffrey Schenck it also stars Eric Roberts and Vanessa Angel.
Read More »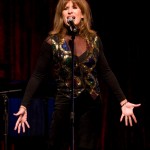 Judy Norton to Headline for HANNIBAL CONCERT ASSOCIATION. April 12, 2013 Judy will take her newest concert show to the stage of the Roland Fine Arts Center at Hannibal LaGrange University. The show will feature highlights from Judy's diverse performing background, songs from the Great American Songbook sprinkled with charming anecdotes about Judy's life before, during and since The Waltons. For information and to purchase tickets go to: http://hannibalarts.com/pdf_files/HCA.Brochure_082011FINAL.pdf
Read More »
Judy Norton has been brought on board to write and direct several episdoes of the new TV series bLUFF from Creator/Exec Producer Jewelle Colwell for Skylove Pictures. This detective drama is a spin off from the previously titled web-series Poker Girls. Judy will recur in the role of Judge Sophia Wyndom a character originated in the pilot show.
Read More »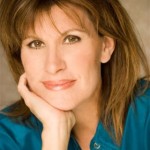 A CHORUS LINE, the smash Broadway musical will be playing at the MCL Grand Theater in Lewisville, Texas. This latest production from TEXAS FAMILY MUSICALS will be directed by JUDY NORTON.
Read More »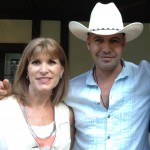 The feature film FINDING HARMONY, written by Judy Norton, has wrapped filming in Muscle Shoals, Alabama. The film, directed by Dagen Merrill, stars Billy Zane, Alison Eastwood, Barry Corbin, Ed Bruce, William Shockley and Judy Norton.
Read More »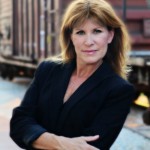 Principle photography wrapped in April on the latest teen thriller from director David DeCoteau. HANSEL & GRETEL - WITCH SLAYERS, is a dark, new twist on the old fairy tale. Judy Norton signed on to play Allyson, the affluent, adoptive mom to twins Ella and Jonah.
Read More »