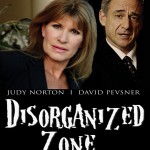 Nandar Entertainment has released the complete Season One of Disorganized Zone on DVD. It can be purchased at various stores online until the release of the DVD in stores like Walmart, Amazon Prime, Barnes & Noble, Best Buy, and others. Here is the press release from Nandar Pictures
Read More »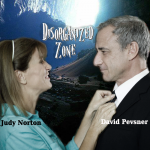 DISORGANIZED ZONE - a new web series - is a parody of the Twilight Zone, that takes individuals through another dimension; an excursion into another precinct where boundaries are limited only by that of the mind's eye. And, when living the illusion that everything is fine, evidence may show otherwise, as people discover when they step over into their Disorganized Zone. Stars DAVID PEVSNER and JUDY NORTON. For series information and upcoming air dates go to: http://disorganizedzone.com
Read More »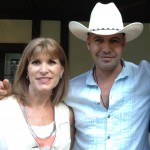 The feature film FINDING HARMONY, written by Judy Norton, has wrapped filming in Muscle Shoals, Alabama. The film, directed by Dagen Merrill, stars Billy Zane, Alison Eastwood, Barry Corbin, Ed Bruce, William Shockley and Judy Norton.
Read More »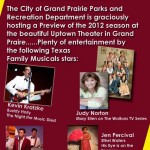 March 15, 2012 - at the Uptown Theatre in Grand Prairie - Texas Family Musicals will preivew their 2012 season with a fabulous evening of music. The evening will feature Texas Family Musicals stars: JUDY NORTON (the Waltons), KEVIN KRATZKE (Buddy Holly, Night the Music Died), JEN PERCIVAL (Ethel Waters, Big River), CHRIS TRIMBOLI (Richie Valens - Night the Music Died) Judy Norton serves as an Artistic Advisor and frequent director for Texas Family Musicals. Past productions have included: Hello Dolly, Annie Get Your Gun, Sunshine Boys, and Swinging With the Stars. This season Judy will be directing productions of A Chorus Line and Rocky Mountain High - a tribute to John Denver.
Read More »
Poker Girls Web Series from Skyelove Pictures has been chosen for screening at the Hollyweb Web Series Festival 2012. Season Two premiere with guest star JUDY NORTON will be featured during the March 30th screenings. Creator/Producer Jewelle Colwell will be flying in from Calgary to attend the festival and awards ceremony.
Read More »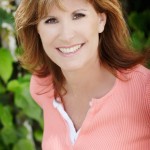 Judy has been brought on board to direct productions of ANNIE GET YOUR GUN and HELLO DOLLY for Texas Family Musicals. Two classic musicals that Judy has starred in, this marks the first time she will be at the helm. The shows will play at the Granbury Opera House and the MCL Grand Theatre in Lewisville. For show dates and ticket information go to www.texasfamilymusicals.com
Read More »
Judy will be joining a stellar group of singers for this entertaining evening of music celebrating the Rat Pack era. CABARET DES ARTISTES - Retro Cafe celebrating the Rat Pack era... Enjoy performances by Broadway Singers, Cabaret Singers and up-and-coming artists Thursday, APRIL 14th at 8pm
Read More »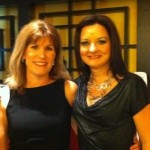 The Season 2 premiere episode of Poker Girls - "Life is Slippery... here, take my hand." guest starring Judy Norton is now online! You can view the episode at http://www.pokergirls-series.com Poker Girls is produced by SkyeLove Pictures and has been nominated for the D Media Chrysalis Award 2011 in the UK by BAFTA.
Read More »
Saturday evening March 12 the Golden Age Theater in Hollywood will present WHEN GILHOOLY WAS IN FLOWER with an opening musical performance by Judy Norton. For tickets, address, show times and additional information go to www.goldenagetheater.com
Read More »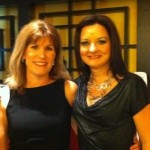 The season 2 trailer for Poker Girls is now available for viewing! See the exciting new look of this edgy web series. Various behind the scenes photos can be seen on the Poker Girls Facebook page as well as on their website at pokergirls-series.com
Read More »