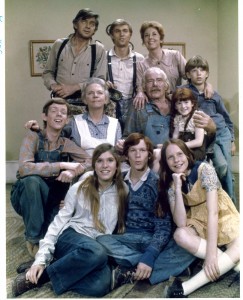 The cast of The Waltons will be the subject of a joint venture between Entertainment Weekly magazine and Good Morning America.  The cast will be gathering September 3rd at the Warner Bros Ranch to shoot a reunion photo for EW.  This will be followed by an interview for GMA.
The photo shoot and article for Entertainment Weekly will hit the stands the week of October 11.  Good Morning America will coincide with behind the scenes footage of the photo shoot and the taped interview with the cast.
All original members of the Walton family cast will be present for the photo shoot along with Creator Earl Hamner.