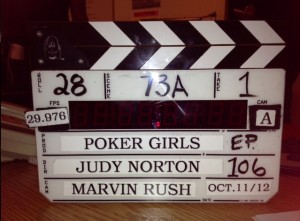 BLUFF has been nominated for "BEST DRAMA SERIES" at the AMPIA awards!!
Other nominees include the hit AMC series HELL ON WHEELS and  HEARTLAND.
Producer, Jewelle Colwell, is thrilled with the nomination and feels honored to have BLUFF included in this category.  As part of the creative team, (head writer, director) as well as one of the stars, Judy Norton shares Jewelle's excitement over this nomination.
Currently BLUFF has broadcast agreements with ConvergTV in PanAsia, South America  and Australia.  OHM TV carries broadcast for Europe/Africa.  North American broadcast is pending.
The AMPIA awards with be presented Saturday May 25 at the Winspear Centre in Edmonton, Alberta.
BLUFF is produced by Skyelove Pictures out of Calgary.